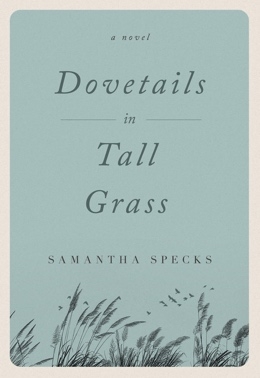 Dovetails in Tall Grass
A Novel
By Samantha Specks
Published by SparkPress
Inspired by the true story of the thirty-eight Dakota-Sioux men hanged in Minnesota in 1862―the largest mass execution in US history―Dovetails in Tall Grass is a powerful tale of two young women connected by the fate of one man.
As war overtakes the frontier, Emma's family farmstead is attacked by Dakota-Sioux warriors; on that same prairie, Oenikika desperately tries to hold on to her calling as a healer and follow the orders of her father, Chief Little Crow. When the war is over and revenge-fueled war trials begin, each young woman is faced with an impossible choice. In a swiftly changing world, both Emma and Oenikika must look deep within and fight for the truth of their convictions―even as horror and injustice unfolds all around them.

---
The award-winning writer, Diane Wilson (Dakota), provided cultural feedback during the writing of
Dovetails in Tall Grass.
A "Dovetails" donation has been made to
Dakota Wicohan
. This "Way of Life" resource center supports Dakota arts, culture, and leadership, as well as revitalizing the Dakota language so that will continue to live on for future generations.
paperback | 9781684630936 | August 24, 2021
Author Publicist: Anna Sacca, FSB Associates, (760) 585-2252